I have been very fortunate in winning items lately! I fact, I won gifts from TWO shops by choosing the correct embedded image in the scavenger hunt shop items to enter the drawings from 17 shops who played this fun game!
In the Etsy Team" Keepers of Enchantment" ( tag KOE) which I earlier mentioned, we had a Scavenger Hunt and my first awesome package arrived this week. I was over the top with joy as I started opening it. It was protected beyond belief and I like to never got the outer wrapping if but with persistence and scissors, it came open to see my new goodies, A Fairy Garden package full of fun and very tiny miniature garden items"
I have no idea how Kimberly of Etsy Shop,
Kimberly's Dream Craft
can make such small pixie items but I am so grateful to have been able to select
"

This amazing set of Fairy House Accessories
from Kimberly's Dream Craft Etsy Store
"she gifted. When I first opened this amazing package I saw pink tissue paper with a tiny darling basket inside. I laid that out and just stared at the beauty of this cute basket, how enchanting it was, and what could it possibly old? Well, when I did open it I found such joy packaged for me. And, it sure looked like a lot more items than the listing showed that she had offered. I am so grateful to have these new items for my Lilliputian fairy garden to make and love!
These goodies are so tiny, and I thought my teeny acorns were small, these put them to shame.
Here are my gifts"
This little basket was so full of goodness!
There are many fabulous magical wands I love and a leather covered Tom -Tom Congo Drum with Two sticks for it to bang,-bang and trumpet for calling the pixies together for their festival. Also many beautiful stones the fairies and pixies have gathered for good luck and a cute flower pot with a fern and flowers for use in the pixie fairy garden. Beautiful decorations she has made and SOOO Small.... I mean tiny!
Fairies, pixies, elves and gnomes love squiggles, I do too! Curlys' and squiggles make such fun to play with and several protection charms for keeping the unwanted creatures away from the gathering are included.
Some pixie's like catsup and red flowers, Also a goblet and spear with a shell bowl with spoon on wood slices. A hanger for the pixie leader to hang their master coat on and a shell candle, (I was told not to light it, it is only for a REALLY SPECIAL Occasional meeting) compass's, a crystal ball and several "stacked event towers" to embellish their home festival as their own symbols, Every fairy/pixie festival has their own emblems to mark their territory as their own and no invaders are welcome. This is a private meeting festival for only the invited home elves/pixies/fairy's/and gnomes can be in their secret place.
Each invited guest belongs to this tribe they call "
Kimberly has brought me such joy with her crafting, she is a master at what she does! I thank her so very much and everyone should visit her
Etsy store " KimberlysDreamCraft"
to find your own beautiful accessories for your own Fantasy Lilliputian garden's! She also makes awesome fairy houses if you have not made your own where they return to after the festival gathering.
You can also find many fun and earth friendly, organic, recycled fairy garden needfuls
Kimberly
has made for your own tiny villages and mini garden dwelling accessories. I am so enchanted and ready to make my fantasy garden and you can too! I will return to her shop as my fairy garden grows! Spring is turning into Summer and they gather in their
" miniature garden dwellings in her own words"!
The
Keepers of Enchantment Team
on Etsy is so rich in fun findings for about any fantasy needful you love, so many hand crafted items can be found in these Team shops, Browse and have fun dreaming with your own wishes here.
I also won a $10.oo gift certificate from The Spelling Bee Shop on Etsy with the Keepers of Enchantment Team Shop "
thespelllingbee
Fantasy Gifts For Elves, Faeries, Witches, Wizards"
and I still need to use my coupon for a wonderful gift to myself! And,

YOU

also can use a coupon for a discount until May 31st , so go NOW to see what you might fall in love with. I think I will go shopping there right now!
I had to wait till payday to choose my gift and I am ready! Oh, I ordered some fabulous items,a mushroom plaque I adore mushrooms and a circle loom needle that I will use to weave as I have plans for an idea to make an enchanting item from my forest materials.
Shop the Spelling Bee now with your offered coupon for many fun needful items!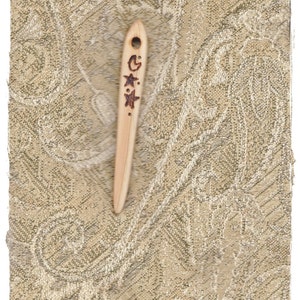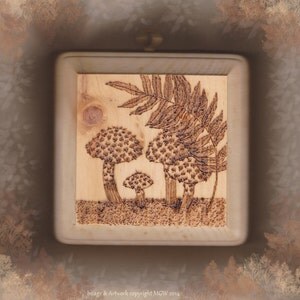 Plaque Woodburned Mushrooms Old Man Of the Woods Woodland Rustic
Well I better get busy making my potting soil for the many plants and flowers I have purchased and collected for the roadsides...
I am making potpourri and saving dried flowers, the get more I need to get my gardens started, I also have many seeds to ghet going, I am late!
Blessings to all of you and I Thank You for taking your time to read my blog posts, please follow me and I will love to follow you back....
Smiles, Cyndi